5 Advantages of Publishing Digital Magazines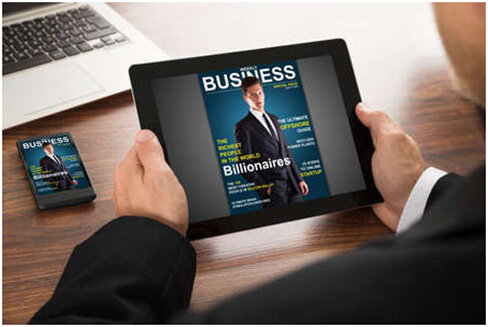 Today in this unprecedented time of COVID19 when livelihoods have upended for most of the traditional publishers, digital publishing has come as a breath of fresh air. Digital publishing software has unlocked new revenue streams and turned challenges into opportunities. In this blog post, we discuss 5 advantages of publishing digital magazines.
Quick access
Digital magazines can be read from anywhere and at any time. Readers can access them while waiting in a queue, during travel, or during eating meals. It could be purchased from the comfort of home. People now want to live and travel light, and digital magazines fulfill this requirement of them. They could carry multiple issues of their favorite magazine on their handheld devices. Further, they don't have to be afraid of catching or spreading Coronavirus while handling a paper magazine.
Universal Presence
Modern digital magazines can be accessed from any device, operating system, or browser. As soon as a digital magazine is published, people from around the world can access it. Geographical borders won't remain a constraint and an author's ideas and thoughts would reach worldwide. The social sharing option of the digital magazine software further helps you to grow your reach and reader base.
Cost-effective
As compared to their paper counterparts, digital magazines are easy and cost-effective to create. The distribution cost of digital magazines is almost zero. There are no overheads involved such as printing, binding, etc. There is no such thing as unsold copies loss with digital magazines. Further, in the present time of COVID19 when paper publishers have to slash their copies because of low sales but still have to pay rent and staffing cost, they are bound to rethink their strategies and switch to cost-effective means. In this scenario, turning digital is the best thing publishers can do.
Digital Subscription & Monetization
Digital subscription management is easy with digital magazine software. Publishers can distribute weekly or monthly issues to their subscribers right into their device. Publishers can receive payment digitally. Further, they can show the preview of the content and ask for a subscription to access the full content. Publishers can also sell ad space on their digital magazines and generate more dollars.
Editing is easy
If you want to update or edit a paper magazine, it would call for a lot of time, effort, and money. On the other hand, updating or editing a digital magazine is easy and quick. You can do it without changing the layout or anything.