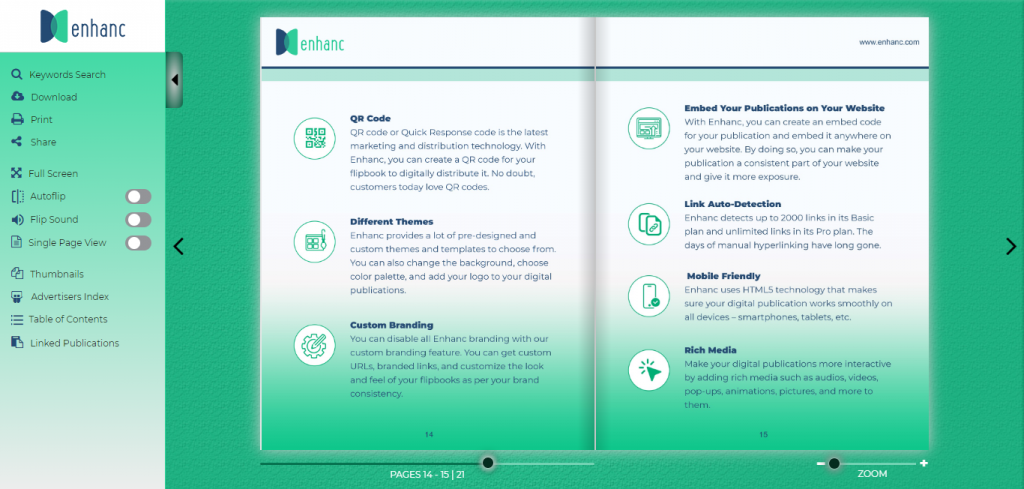 Enhanc provides you with a lot of branding and customization options to help you make a unique and impressive identity on the internet.
You can present your content in accordance with your brand and look professional.
Enhanc lets you can create a consistent brand image with the help of visually stunning themes and backgrounds, custom color palettes, logo and favicon, and custom domains.
Themes and background
Enhanc offers a lot of themes and backgrounds to choose from. Whatever industry you hail from, you can find a theme that can suit your business at Enhanc.
Color palette
You can choose from … Read more