Content marketing strategies to follow in 2023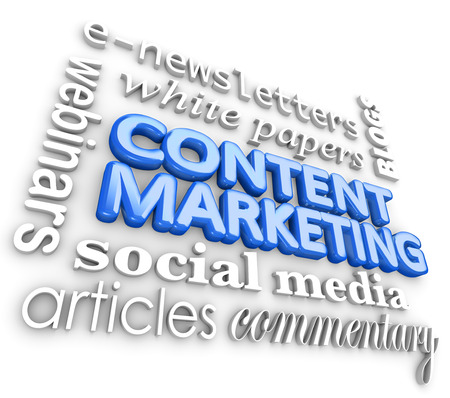 Content marketing is the procedure of producing and distributing helpful, relevant content to magnetize and retain a wide array of audiences. It is about generating content that educates or entertains, nevertheless also about generating content that people will wish to share with their family and followers.
Content marketing can assist you to reach your intended audience through a range of channels, from social media to blogs, to email newsletters, etc. Content marketing is an efficient way to promote your products and services since it's designed around particular audiences who are searching for something specific when they come across your site.
What are some content marketing strategies to follow in 2023?
The content marketing strategy is an important component of any business and it can be used to market your business in different ways. It chiefly consists of creating content that will assist you to gain more customers and make your firm grow.
There are different kinds of content marketing strategies that you should follow to enhance the reach of your content and make more people visit your website or blog.
Here are some popular content marketing strategies to follow in 2023
1. Define your intended audience
The first step towards producing a content marketing strategy is to define your intended audience and their requirements. By doing this, you can find out what kind of content will magnetize them & keep them engaged with your brand.
2. Create engaging content
It is very important to create engaging content for your audience. No doubt, with the help of engaging content you can create a loyal fan base that will keep craving for more content from you. You can include videos, infographics, animations, and HD images in your content. Further, make sure to make your content 100% original and unique.
3. Search engine optimization
Search engine optimization or SEO is one of the most effective ways to make people interested in your website, blog, or any other online platform. You can use this strategy to rank higher on Google and other search engines by creating helpful articles that will magnetize visitors who want to find out more information about a specific topic or subject matter.
4. Social media
Social media is a great way to market your business, brand, or products online as well as produce leads for your sales team. You can make engaging posts on social media platforms like Facebook, Pinterest, Twitter, Instagram, and more, which will attract a lot of attention from prospective customers and make them want to visit your site or blog for more information about what you have to offer.
5. Continuously monitor your content performance
One of the most important content marketing strategies is to keep an eye on the performance of your content. You need to find out what piece of content is liked or disliked by your visitors. Check out the traffic sources and user demographics. When you have all the valuable data with you, you can develop better future blogs and content marketing campaigns.