How Can You Save and Make Money with Flipbook Software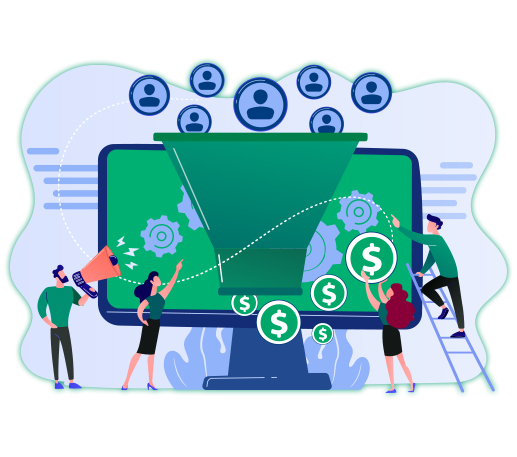 Businesses that want to become successful should give a try to flipbook software. This special software can help you increase your reach and make highly engaging content. Further, it can help you to save and make money that we will discuss later in this write-up.
Not to mention, in the modern age of the internet and digitization users now want to read content beyond plain text and images. They want to have multimedia elements such as videos, high-resolution images, GIFs, and more in the content. Flipbook software can help you embed these multimedia elements with ease.
Digital flipbook software can help you create all kinds of publications you can think of such as digital magazines, digital flyers, digital annual company reports, digital newspapers, digital brochures, and more.
The software helps you create visually stunning content that has the power to immediately gather the attention of people.
How can you save money with flipbook software?
Save on printing costs
You can save a lot of money that you have to spend on printing. With software like Enhanc, you do not have to print anything. You can make a flipping book from PDF(s) and the final result does not have to be printed. You can share them via different platforms without any money.
Further, if you do not have to print anything, it also means there is no usage of paper and paper applications. This way you can save the planet from the catastrophic effects of deforestation.
Save on distribution costs
When do not have to print anything, you also do not have to distribute them. This way you can save a huge chunk of money you need to spend on distribution. With the internet, your flipping books can be distributed anywhere in the world with a single button click.
You can embed your flipping book in your website or share them via a direct link. You can share them via email with your customers. Further, it can be shared via a QR code and on social media platforms.
The flipping books you send to your users are already mobile-optimized. It means they can be viewed on all screens.
Save on design costs
Without a doubt, designing is a crucial part of all businesses today. Whether you own an IT firm or a coffee shop, you need designers to design your catalogs, flyers, presentations, and more.  If you are at the early stage of your business, you may not want to spend a lot of money on designers. Thankfully, you can create all your publications by purchasing a subscription to Enhanc which starts from only $15 per month. Enhanc offers a wide range of templates so that you can choose the one that best speaks for your business.
Save on editing costs
To err is human, but it does not have to be costly as well as energy and time-consuming like in the case of traditional publishing. With Enhanc, you can make edits to your publications at any point in time with a click with no cost involved.
How you can earn money with flipbook software?
Sell subscriptions
If you own a magazine or newspaper, you can sell paid subscriptions to your readers. The software allows you to lock your content with a username/password. You can also show a preview of your content and ask people to buy the subscription to read the full content.
Sell advertising space
If you have a good amount of subscribers to your content, you can sell free space of your magazine or newspaper and generate revenue for your business.
With Enhanc, you can create an advertiser index and make money.
Ready to get started?
If you want to try your hands on a flipbook software solution, you can try Enhanc. Enhanc is a cost-effective and advanced feature-rich digital publishing platform. Enhanc now offers a 15-day free-of-cost trial!