How Enhanc Can Be Useful for Different Industries and How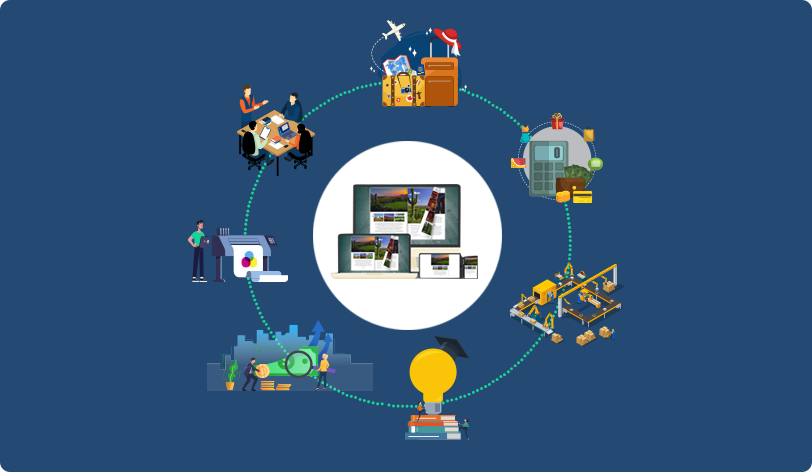 In today's fast-moving digital world people want information quickly, so flipbooks are the perfect solution to keep readers engaged with your content.
A flipbook is a great way to share content with your readers in a way that's easy and fun to use. The flipbook design is like a book, but it's on the Internet. You can use it to share everything from ebooks and catalogues to magazines and brochures.
Flipbooks are the modern way of presenting business information, with the ease and simplicity you need to get your message across.
There are a number of industries that can benefit from flipbooks. Below are 5 industries for instance: 
Education 
Flipbooks are very useful for students because it helps them learn new concepts in a fun and interactive way. Digital flipbooks allow the students to include various features that help them in understanding complex theories like chemistry, physics, etc with ease.
Educational institutions have adopted this technology to enhance the student experience. They can easily send the study material to a large number of students with just one click. Even the students are benefitted from this technology as they can get access to the study material anytime and anywhere they want.
Finance
For finance-related companies, it has become easy to save their important documents in an online platform that can be accessed at anytime and anywhere (provided the access is authorized). They no longer need to carry huge files containing their financial records with them and also they don't need to waste their time in making photocopies or keeping a track of all those files. All they need is a good internet connection and they can easily get access to all those important files within seconds.
Retail Industry
The most common use of flipbooks is in retail, where stores showcase their products in a catalogue-like format. By using flipbooks, retailers can offer their customers an interactive shopping experience. 
Retailers can quickly create product catalogs in form of flipbooks and add interactive elements together with price tags, product descriptions, product images, and more to boost their sales and business.
Marketing
Marketers can use digital flipbooks to showcase their products and services effectively and efficiently. A major benefit of using digital flipbooks is that marketers can add videos, audio, animations, pop-ups, HD pictures, and more to their marketing presentations, reports, etc. so that they can bring life to them.
Marketers can also embed lead generation forms and live online contests right within the flipbooks. They can make use of flipbooks as landing pages.
Real Estate
Using flipbooks, real estate agents and developers can tell their stories in an engaging way. The flipbook allows for the creation of a highly visual presentation that can include maps, floor plans, photos, videos, and other content such as documents and web links. The presentation is a single file that can be easily shared by email, social media, or a QR code.
The flipbook's interactive format makes it easy for prospective buyers to learn about the property.
Now you know how digital flipbooks can help a lot of businesses and industries to achieve their best. You can also create your own unique digital experiences for your customers with Enhanc. The Basic plan of Enhanc is available only at $15 per month. You can also try Enhanc free for 14 days. There is no credit card or commitment required.