Make Mobile-Friendly Digital Publications With Enhanc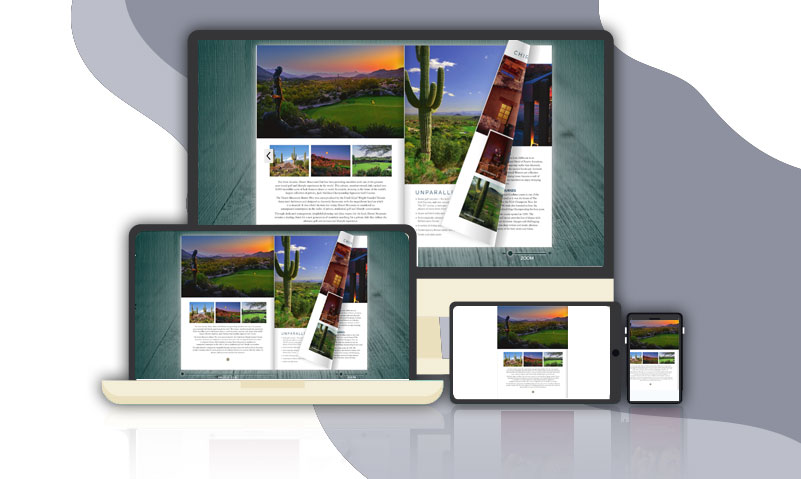 All the digital publications you create with Enhanc are mobile-friendly. They automatically adjust to the screen size of the users' devices. And the best part is you do not have to know any special skill to create them. Just upload PDF files and they will be converted into a responsive HTML5 digital flipbook.
The major advantage of creating a mobile-friendly publication is that your users do not have to pan left and right or zoom in and out in order to read the content. They can simply swipe left and right to turn the pages of your publication. This way they can enjoy reading your content without getting distracted.
A few years ago, Google announced that it will give ranking benefits to mobile-friendly content. Not to mention, higher rankings on Google means more traffic. And more traffic implies more sales and business.
There was a time when creating responsive content was a bit of a challenge. But today all thanks to technologies like HTML5 that make creating responsive content a piece of cake.
If you want to create mobile-friendly digital publications, you can sign up on Enhanc today. Enhanc now offers a 15-day free trial. You can take the free trial without entering your credit card details.