What are the alternatives to PDF files that you can try?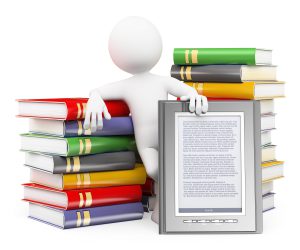 Adobe created the PDF format some 3 decades ago, and since it has been the most popular format for creating and sharing documents. Nevertheless, with the changing landscape of tools and technologies, businesses are switching from the PDF format to other available formats that are more sophisticated and technologically sound.
Let's discuss some of the limitations of PDFs:
1. The biggest problem with PDFs is that they are static. You can't edit them on your computer unless you have a special program to do so (and even then, it's tricky). If you wish to change something in a digital flipbook, all you have to do is make the change and save it again. But if you want to make changes in a PDF, you will need to go back to your original source files and re-create the document from scratch.
2. You can't easily add images, charts, or other graphics into PDFs unless they are already embedded into them as part of the original file layout design and layout program used when creating the document in the first place.
3. Your PDFs can be viewed only on certain devices or software. If you are trying to open a PDF file using a non-compatible app or browser, it might not display correctly or at all, particularly if the file is large. Further, PDFs are not mobile-friendly.
4. Because PDFs are not web-based, they are not accessible to everybody with a screen reader or screen magnifier tool. This implies that people who need assistive technology might not be able to read your PDFs at all.
5. PDFs do not offer advanced security options. As a result, they are not a great option if you want to share confidential information in a PDF file. Of course, you can password-protect them, but many PDF viewers ignore this security. On the other hand, alternative PDF formats like flipbooks allow you to restrict viewing, reading, and sharing of your content in addition to password protection.
Alternatives to PDF files are:
Digital flipbook (highly recommended)
A digital flipbook is an HTML5-based document that allows you to flip through pages on your computer or mobile device. It is the latest trend in digital publishing. It is a dynamic, interactive, and engaging way to display your content.
The key difference between a digital flipbook and a PDF is that the digital flipbook can be customized to fit any brand or company. It can also be used as an online catalog for showcasing products and services.
A PDF is simply a document that you can create using Microsoft Word, Adobe Acrobat, or similar software programs. You can't modify it or customize it, so it is not very attractive from an aesthetic point of view.
Further, you can easily embed multimedia components in your digital flipbook like video clips, images, animations, hyperlinks, etc.
Digital flipbooks offer SEO capabilities, customized security options, and third-party tool integration. You can also embed them in your website.
EPUB
EPub is a format for digital books that can be displayed on tablets and other portable devices. It was created by the International Digital Publishing Forum, which is an association of companies that create and manufacture e-book reading devices.
EPub was developed as an open standard for e-books. The purpose was to make it easier for publishers and authors to create their own e-books without having to worry about compatibility issues with several reading devices.
EPub files are usually intended for distribution over the Internet, but they can also be read using file transfer protocol (FTP) or email attachment. They can even be downloaded from the Web and saved directly onto your computer's hard drive.
Users can easily navigate through complex documents with links embedded in ePub books. Additionally, multimedia elements like audio clips, videos, and images can be embedded into an ePub book without affecting its file size or display quality. This is not possible with PDFs because they cannot contain interactive elements such as links or multimedia content.
HTML
HTML is a markup language that's used to structure and format web pages. HTML stands for HyperText Markup Language. HTML was first developed in the year 1990 by Tim Berners-Lee at CERN (the European Organization for Nuclear Research).
There are some advantages to creating your own HTML document:
• You can add hyperlinks to other pages or websites.
• You can easily update your document by adding or changing text and images.
• You can create interactive documents with links to videos, games, and other resources, something that is not possible with PDFs.
• The file size of HTML documents is much smaller than PDFs.
Google Docs
Google Docs is a free online word processor, spreadsheet, and presentation tool. You can create and edit documents, spreadsheets, and presentations, with features that include real-time collaboration, version history, and cloud storage.
Unlike PDF files, multiple people can edit them simultaneously using their own devices. This allows for fast turnaround times when working on a project with many team members, as well as easy access from anywhere via an Internet connection.