Why You Should Create A Digital Edition of Your Print Magazine Today!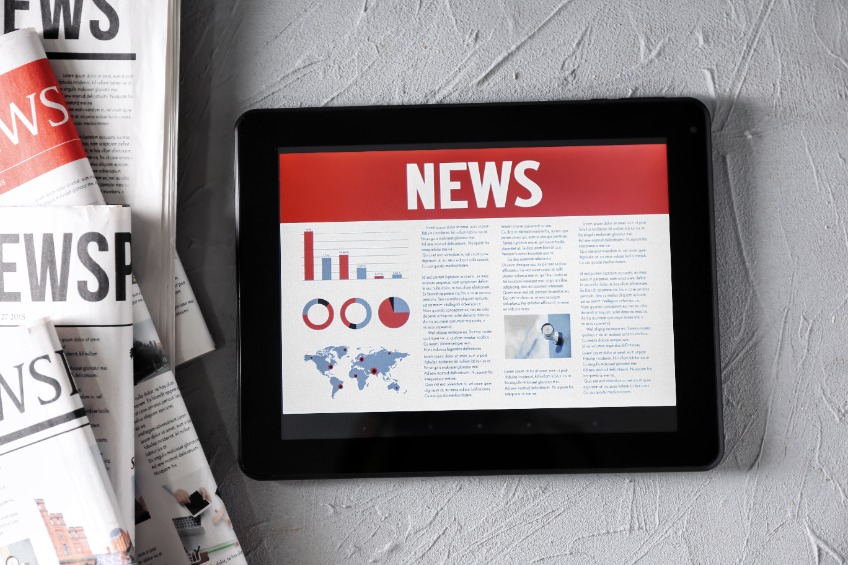 Today, more than ever, people are turning to digital media to keep up with the latest news and information. From e-readers to smartphones and tablets, everyone is getting their news from digital sources.
Partly this is due to the fact that paper magazines can be expensive to produce and distribute, so many publishers choose digital magazines instead. And partly it's because of the way that technology has changed since the last time print magazines were widespread.
The digital magazine market is growing at a rapid rate with more than 50% of the US population reading one or more digital magazines per month.
Further, digital magazines are becoming more than just another way of distributing content. They are becoming an important source of revenue for publishers and advertisers alike.
Let's look at the reasons that provide an edge to a digital magazine over its paper counterpart:
Cost saving
A paper magazine calls for printing, distribution, and selling by the newsagents. These processes consume a lot of time and money. Further, traditional publishers also have to bear the cost of unsold copies.
On the other hand, a digital magazine can be created, distributed, and sold by digital publishers themselves using a digital magazine software program like Enhanc easily and cost-effectively. Also, digital publishers do not have to deal with the issue of unsold copies.
Another advantage of a digital magazine is that publishers can make edits at any point in time without burning a hole in their pockets.
Worldwide distribution
The distribution of a paper magazine is generally limited to a region or state. On the contrary, a digital magazine can be distributed at the global level. Literally, anybody sitting in any corner of the world can get your magazine using the internet.
This worldwide distribution can give you the potential to establish yourself as a recognized and successful global brand.
Further, readers can recommend your digital magazine to their friends and family by sharing its link online. Your digital magazine can be shared via email or on social media websites. It can even be shared via a QR code, which implies users can scan it and read it on their phones and tablets right away.
Multimedia components
A print magazine can feature images and pictures but it cannot include other interactive components that a digital magazine can.
A digital magazine can include videos, animations, GIFs, pop-ups, and more. These interactivities have the power to boost user experience and user engagement.
With the help of videos, you can make engaging tutorials. For instance, a fashion magazine can include a video about how to apply mascara right.
Interaction with users & analytics
Your users can post comments and links in your digital magazine. You can have feedback from your audience and find out about their likes and dislikes. Further, your social media channels can also help you interact with your users via likes, comments, shares, and direct messages.
If the majority of people are appreciating your work, it means you are doing it right. Not to mention, a paper magazine won't provide you the opportunity to comprehend the needs of your users minutely.
A digital magazine also provides comprehensive analytics that reveals how many people visit your magazine; how many people click on a link; how much time they spent on a given page; etc.
Ads
You can sell or rent the free space of your digital magazine to boost your revenue. You can make an advertiser index and host ads.
As aforementioned, you can find out how many people click on an ad and other useful information.
Eco-friendliness
A digital magazine can help curb carbon footprints. It can help to save paper and thus keep us away from the disastrous effects of deforestation.
It is more sustainable and can help build a better planet for the generations to come.
Are you ready to get started?
If you are impressed with the great benefits offered by a digital magazine and want to create one, you can sign up on Enhanc. Enhanc is a reputed digital publishing platform that can help you build an interactive and professional-looking digital magazine in a few minutes. Enhanc now offers a 15-day free trial!