Creating Awesome Content with Digital Publishing Software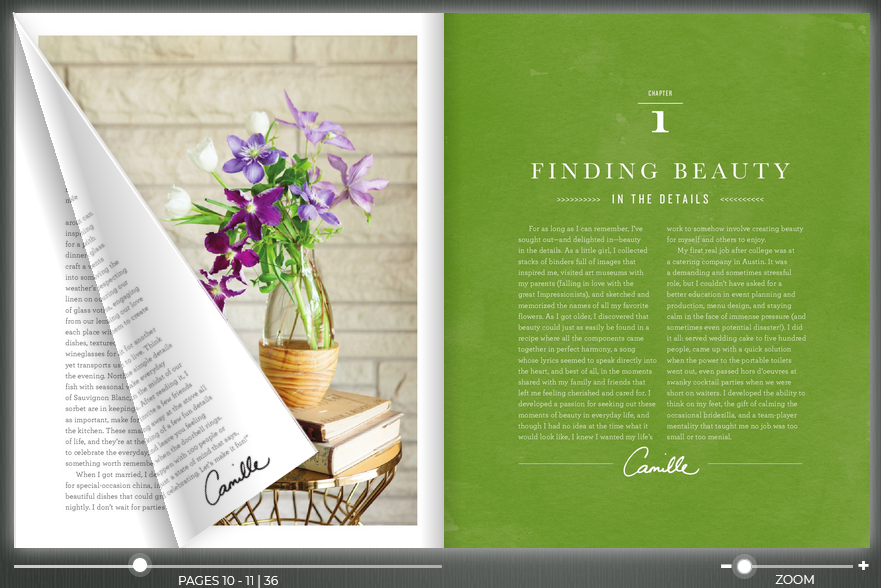 Creating awesome content that actually stands out in the present time is not easy. Not to mention, every day millions of new blogs and articles are uploaded on the internet. As a result, you need to look from your readers' perspective. You need to create valuable and resourceful content for them.
You need to walk an extra mile to entice your readers with your content, but believe me it is totally worth it!
Fortunately, a digital publishing software program like Enhanc has made things much simpler for publishers and business owners that want to create awesome content for their readers and customers.
Below are a few things that can help!
1. Pay attention to good writing
Not to mention, good writing can assist you to achieve your content marketing goals. You need to make sure that your copy is free of grammar and punctuation errors. Further, make sure that you keep your voice consistent on all platforms you are going to publish your content.
Never hesitate to include powers words in your copy. Some examples of power words are amazing, fabulous, and stunning.
Never forget that quality is more important than quantity. So always publish relevant content that provides value.
2. Keep your audience in mind
You have to keep your audience in mind while creating content. You need to make sure that your content speaks for your brand goals and connects with your intended audience.
Keeping your audience in mind will help you create valuable content that can solve your audience's queries.
3. Add images and video clips
Let's accept the fact that plain text is not enough when it comes to making awesome content. You can add images and video clips to your content to make your content and brand more memorable.
Enhanc allows you to add images and YouTube & Vimeo videos with ease. Further, with the help of Enhanc, you can give your publications a page flipping effect that makes reading more fun and immersive.
4. Promote your content
Creating awesome content isn't enough! If you want to reach a wider audience, you need to promote it via different channels.
You can share your content on social media channels like Instagram, Twitter, and Facebook.
You can also send your latest content to your email subscribers. Not to mention, email subscribers are a perfect audience to promote your content. They are already your followers and they are most likely to share your content.
Further, you can promote your content on Google Advertising as well as take the help of guest posting.
Final Words
You need to understand that your content represents your brand. As a result, you have to make it awesome by putting in more effort.
Not to mention, your website and blog visitors are the people that can become your paying clients. So, when they visit your content, they should get impressed.
Empower your content today with Enhanc digital publishing software. Enhanc now offers a 14-day free trial! No credit or debit card is needed!