Make Your Online Publications More Appealing With Flipbook Software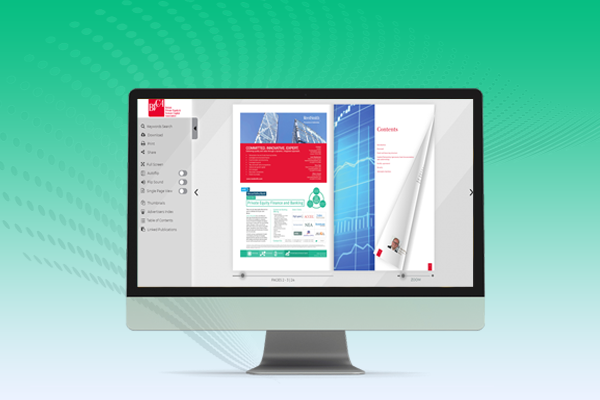 Are you tired of boring and static online publications that fail to hold the interest of your audience? Look no further than flipbook or page flip technology! This ground-breaking tool allows you to create engaging and interactive digital publications that will grasp your reader's attention and keep them engaged from beginning to end. In this blog post, we will explore flipbook software and provide tips on how to make the most out of this powerful tool. Get ready to take your online publishing game to the next level!
Introduction to Flipbook Technology
Flipbook technology allows you to view digital publications as if they were printed on paper. You can flip the pages with your mouse or finger, and the pages look just like they would in a traditional book.
This technology is perfect for online magazines, catalogs, and other publications that are heavy on graphics and pictures. The page flipping effect makes these publications more immersive and interactive, and they can be smoothly viewed on any device such as smartphones and tabs.
Guidelines for Making Your Online Publications Appealing with Flipbook
When you are creating online publications, there are some important things to keep in view to make sure they are as appealing as possible to your audience. Foremost, use high-quality images and graphics. This will assist your publication to stand out and look more professional.
Second, make use of flipbook technology. This allows your readers to flip through the pages of your publication just like they would a conventional book or magazine. It is an amazing way to add an interactive element to your publications and make them more engaging for your readers.
Further, keep your publications up to date. If you are regularly publishing new content, be certain to update your online publications accordingly. This will keep people coming back for more, and it will also help you magnetize new readers.
How to Optimize Your Publications with Flipbook Software
If you are looking to get the most out of your online publications, flipbook software can be a great way to optimize them. Here are a few tips on how to do just that:
1. Make sure your publications are mobile-friendly
With more and more people accessing the internet via their smartphones and tabs, it is significant to make sure your publications are viewable on these devices. Flipbook software can help you create publications that look amazing on any screen size.
2. Use engaging visuals & interactive components
People are more likely to engage with publications that are visually appealing and offer interactive components such as videos, images, pop-ups, and more. Flipbook software makes it easy to add these kinds of multimedia content to your publications.
3. Incorporate social media sharing buttons
Make it simple for people to share your publications with their friends and followers by including social media sharing buttons. This will help boost the reach of your publication and get more people to read it.
4. Offer something valuable in every publication
Whether it's information, entertainment, or both, make certain each of your publications offers something of value to readers. This will help make sure that people keep coming back for more.
Tips and Tricks for Increasing Engagement on Your Online Publications
When it comes to online publications, engagement is key. You wish your readers to be engaged with your content. Fortunately, there are some simple tips and tricks you can use to boost engagement on your online publications.
1. Use attention-grabbing headlines and visuals
Your headlines and visuals should be interesting so as to grasp the attention of your readers. If your headlines are boring or your visuals are unappealing, chances are high your readers will move on to something else.
2. Make it simple to navigate
Your publication should be simple to navigate so that readers can rapidly find what they are searching for. If readers have to search for too long, they will likely get frustrated and give up. Incorporate clear and concise navigation menus and ensure all links work properly.
3. Use engaging content
This one is quite self-explanatory, if your content is dull, nobody is going to want to read it. Write interesting articles that will hold the attention of your readers from start to finish. Make use of strong storytelling techniques and avoid using slang and jargon that could turn people off.
4. Offer something different
In an ocean of online publications, you have to offer something that sets you apart from the rest. Whether it's unique content, advanced features, or special deals, give your readers a reason to pick your publication over others.
Are you ready to get started?
No doubt, flipbook technology can help you make immersive digital experiences that make mesmerize your readers. You can use Enhanc to avail yourself of flipbook technology. Enhanc now offers a 14-day free trial!