Top 6 Pointers for Choosing A Flipbook Builder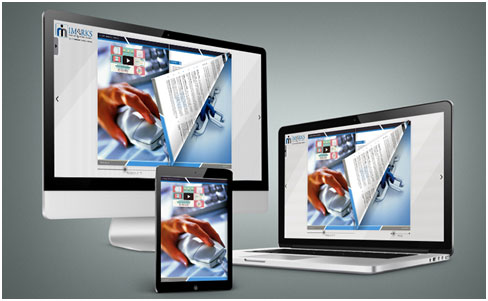 In the present time, you would find a lot of flipbook builders on the web. Further, you would come across a lot of technical jargons that might confuse you when you are searching for a flipbook builder. So, to make things a little easier for you we have come up with top 5 pointers for choosing a flipbook builder.
Features & Customization
No doubt, the first and foremost thing that needs to be considered is the features. Make a list of the features you need in your flipbook builder and then compare features offered by different vendors. Zero down your search on the vendor that offers latest and best in class features.
Nevertheless, with the passage of time and growth of your company you need features which are not offered by your vendor. So as to avoid this likely situation, you need to think ahead and look for a vendor that can offer you custom features. A professional vendor having experience of serving clients of different verticals can assure you this.
Web Hosted Service
It is advisable to go for a flipbook builder that offers web hosted service rather than that require you to buy and install a software application on your computer. A web hosted service offers a lot of advantages. With a web hosted service you would always have the latest version. Plus, there is a technical support readily available whenever required.
A web hosted solution is instantaneously ready to use, has user friendly web interface and takes almost no time to make you a flipbook. On the other hand installing, running, and learning a new software application become hasslesome many times.
Security settings
Your potential flipbook builder should provide you with advanced security settings such as password protection, HTTPs and SSL encryption, and controlling the actions users can perform like view, print, and download.
SEO Friendly
When it comes to promotion and marketing, you want your flipbook to be effortlessly found on the major search engines. If your flipbook is SEO or search engine optimization friendly, the search engine crawlers would easily find and index it and it would be visible on SERPs (search engine result pages). Once people find you they would be encouraged to read and share it on social media platforms, emails, etc.
You can no doubt promote your flipbook through paid ads; nevertheless time and dollars would always be a constraining factor. Therefore, make sure you are choosing a flipbook builder software which is SEO friendly.
Advanced Reporting & Analytics
Make sure your flipbook builder is loaded with advanced reporting and analytics feature. When you get real time insights around reader engagement you would be in a perfect position to adjust your content in a way that it gets maximum exposure. Modern flipbook builder software applications can provide you insights about everything and anything such as on which pages of your flipbooks your readers spent most of their time? What devices, operating systems, and browsers readers are using to view your content? What advertisements of your flipbooks caught their interest?
Pricing
Last but the not least, pricing is one of the most features when you are choosing a flipbook builder. Ensure you get the top-notch features at best price. Analyze and compare plans and pricing of different vendors and select the one that best serves your publishing needs.